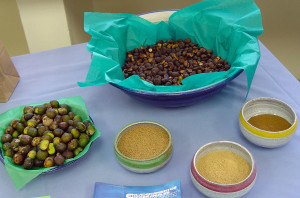 Fresh and dried Maya Nut seeds and flours
Maya Nut Nutrition
Maya Nut is a highly nutritious food, rich in fiber, calcium, magnesium, potassium, folate, and antioxidants.
Maya Nut has been used by native people and traditional healers to treat a wide variety of ailments including colitis, arthritis, osteoporosis, asthma, infertility and lactation problems. Some of the scientific research that has been done on Maya Nut supports some of these claims, most notably about colitis and asthma because chemical studies of the roasted, ground seed have found that Maya Nut is extremely high in anti-inflammatory compounds that would effectively treat these conditions. The ratio of calcium to magnesium in Maya Nut is optimal for calcium absorption, which supports the local people's claims that it is good for arthritis and osteoporosis.
Maya Nut has exceptional nutritional, culinary and storage qualities. It can be prepared fresh or dried in more than 100 recipes for drinks, bread, salad, cookies, soup, tortillas, sauces, desserts and much more.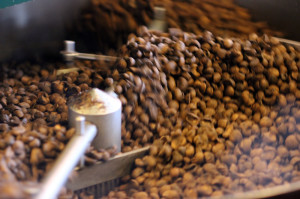 Maya nut seeds
The Seed
The fresh seed can be boiled and tastes like potatoes. It can be diced, mashed, ground or pickled to create delicious sweet or savory dishes. We have not yet discovered a means of packaging fresh Maya Nut to make it available in the US. If you are in the US and are fortunate enough to live in Florida, there are trees there and you may be able to harvest from them, contact us to find out more!
The seed can also be dried, roasted and ground to use for baking, hot and cold drinks, sauces, or a condiment. Once dried, Maya Nut can be stored for more than 5 years with no adverse effect on its flavor, aroma, nutrition or appearance. Maya Nut cannot be eaten whole once it is dried, it MUST be roasted and ground to be edible. You cannot rehydrate or cook Maya Nut seed once it has been dried. We sell whole dried Maya Nuts and Maya Nut powder on our online store.
Baked goods made with Maya Nut
Maya Nut is not a true nut. It has been tested and proven by the FDA to contain no toxic alkaloids or allergens. It is not affected by aflatoxins and is 100% gluten and caffeine free. It has a low (<29) Glycemic Index, indicating it is ok for diabetics or those on a low carbohydrate diet.
For documentation about the nutritional claims about Maya Nut, please visit our online library. You will want to see the GRAS (Generally Recognized as Safe) report and the thesis titled "Chemical Composition of Maya Nut", among others.
The Maya Nut we offer for sale is always 100% wild harvested from natural rainforest. There is no plantation grown or cultivated Maya Nut available anywhere in the world at this time. We have planted (with our reforestation partners) more than 2 million Maya Nut trees which will become productive by 2018.
http://www.articlesbase.com/coffee-articles/getting-maximum-benefits-with-ramon-seed-powder-6946147.html