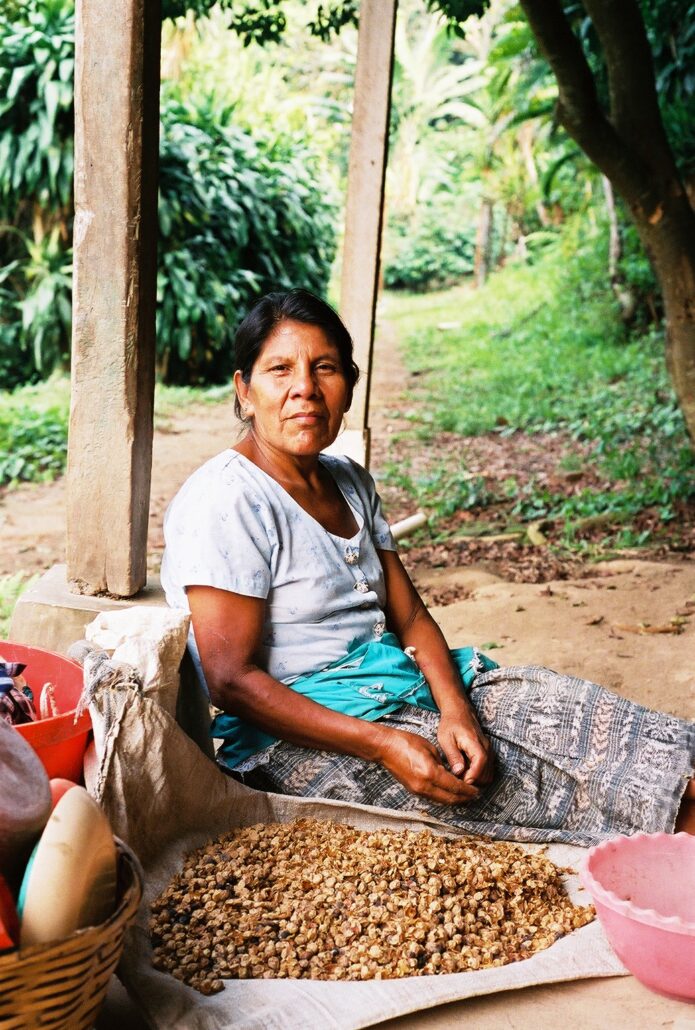 We started work in Guatemala in 2005 and are still working actively there to reforest and train new producers.
Along with our partners, we have trained in 402 communities in the departments of Peten, Sacatepequez, Suchitepequez, Alta Verapaz, Baja Verapaz, Retalhuleu and El Quiché. We have worked with universities, government ministries, NGOs and private enterprises to promote Maya Nut to alleviate poverty, environmental degradation, chronic malnutrition and stunting, marginalization of rural communities and gender bias.
As a direct result of our work, in 2010 the Ministry of Forests (INAB) added Maya Nut to their list of reforestation species that qualify for forestry incentives program.  This was a coup because it made reforestation with Maya Nut much more economically appealing for the wealthy and for ranchers, who control the majority of land in Guatemala. Also in 2010, for the first time ever, the Guatemalan Ministry of Agriculture (MAGA) planted Maya Nut in their nursery in Peten, for distribution to communities participating in our Healthy Kids, Healthy Forests program. The nursery managers were impressed with Maya Nut's high germination and survival rates, qualities which make Maya Nut one of the cheapest trees to produce in tree nurseries. Since that first experiment, Maya Nut is a regular component of MAGA's tree nurseries and demand for trees is growing rapidly every year.  MAGA still produces all of the Maya Nut trees we distribute for reforestation in Guatemala, and this partnership greatly reduces our costs and increases our impacts in Guatemala.
Because of the synergetic partnership with MAGA, we and our partners have planted more than 1,500,000 Maya Nut trees in Guatemala. Our partner and lead trainer for the "Green Ranching Program" Gelio Cuellar has established a 15 hectare Maya Nut experimental plantation in Peten, Guatemala which serves as a "field school" for people and groups from all over Central America.
There are now 6 Maya Nut producer groups in Guatemala; 4 in the Peten, one in Ixcan, and one on the South Coast. These groups have different production capacities and strategies.